Are you still assigning students to classes the old-fashioned way?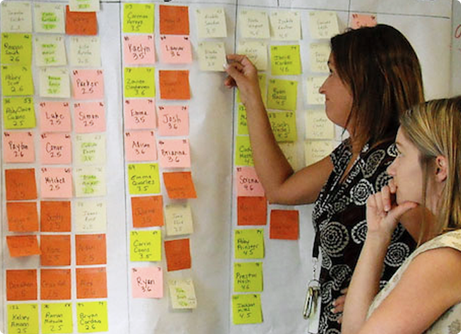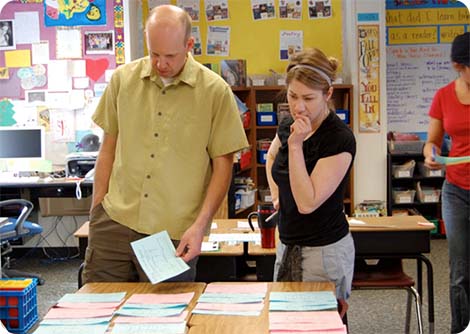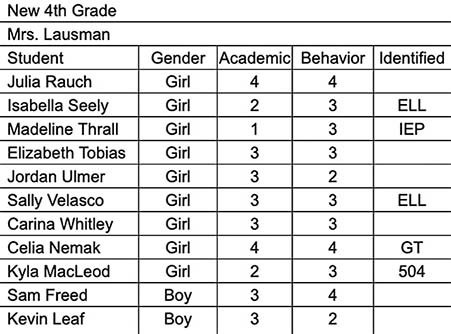 Discover a Better Way with Class Composer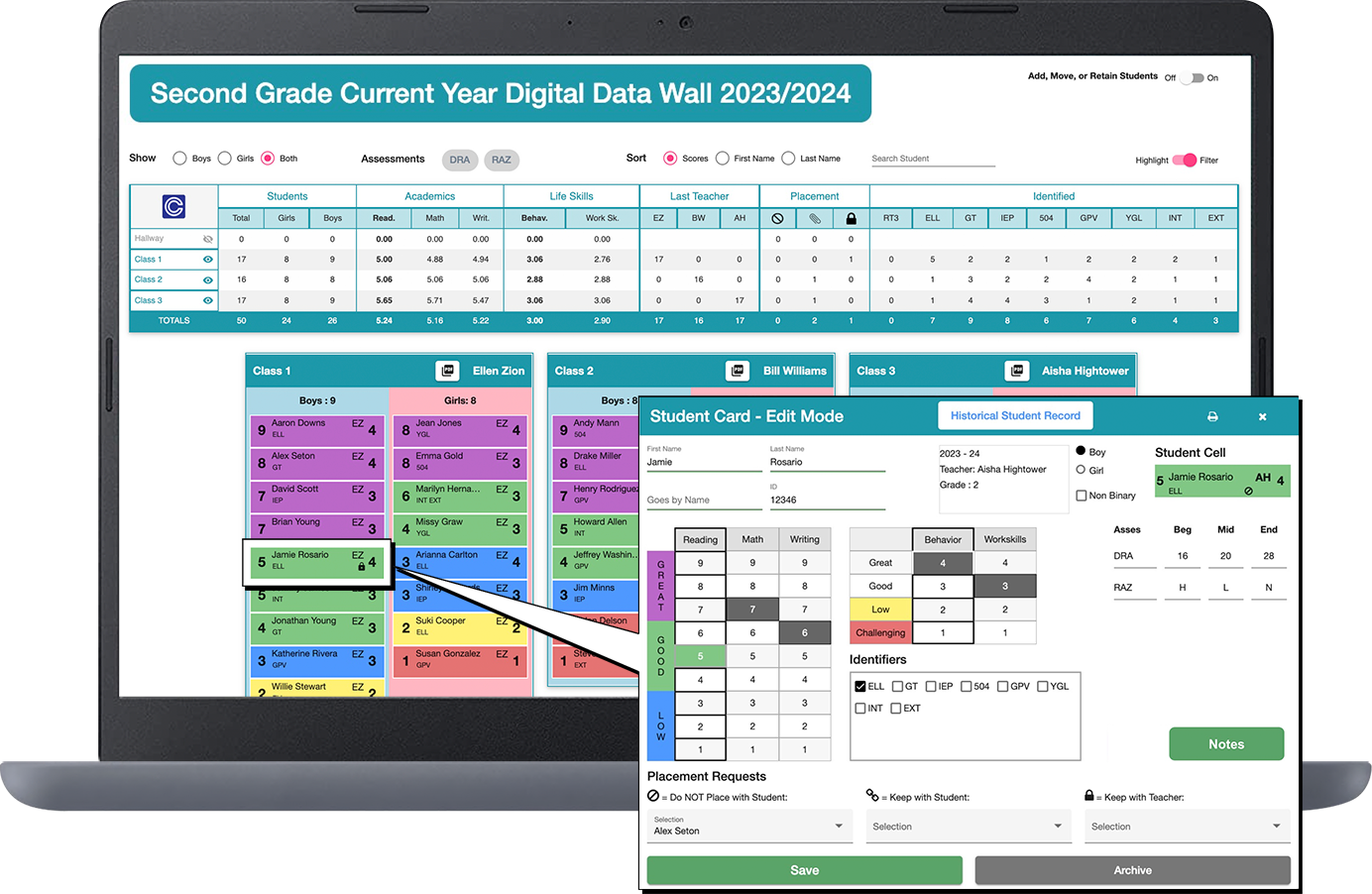 Student Placement Software Your Teachers Will Love.
Step 1: Each Student is Assessed on Their Student Card
The Student Cell is built as scores are entered.
Identifiers and Assessment fields are customizable.
Placement Requests can be entered.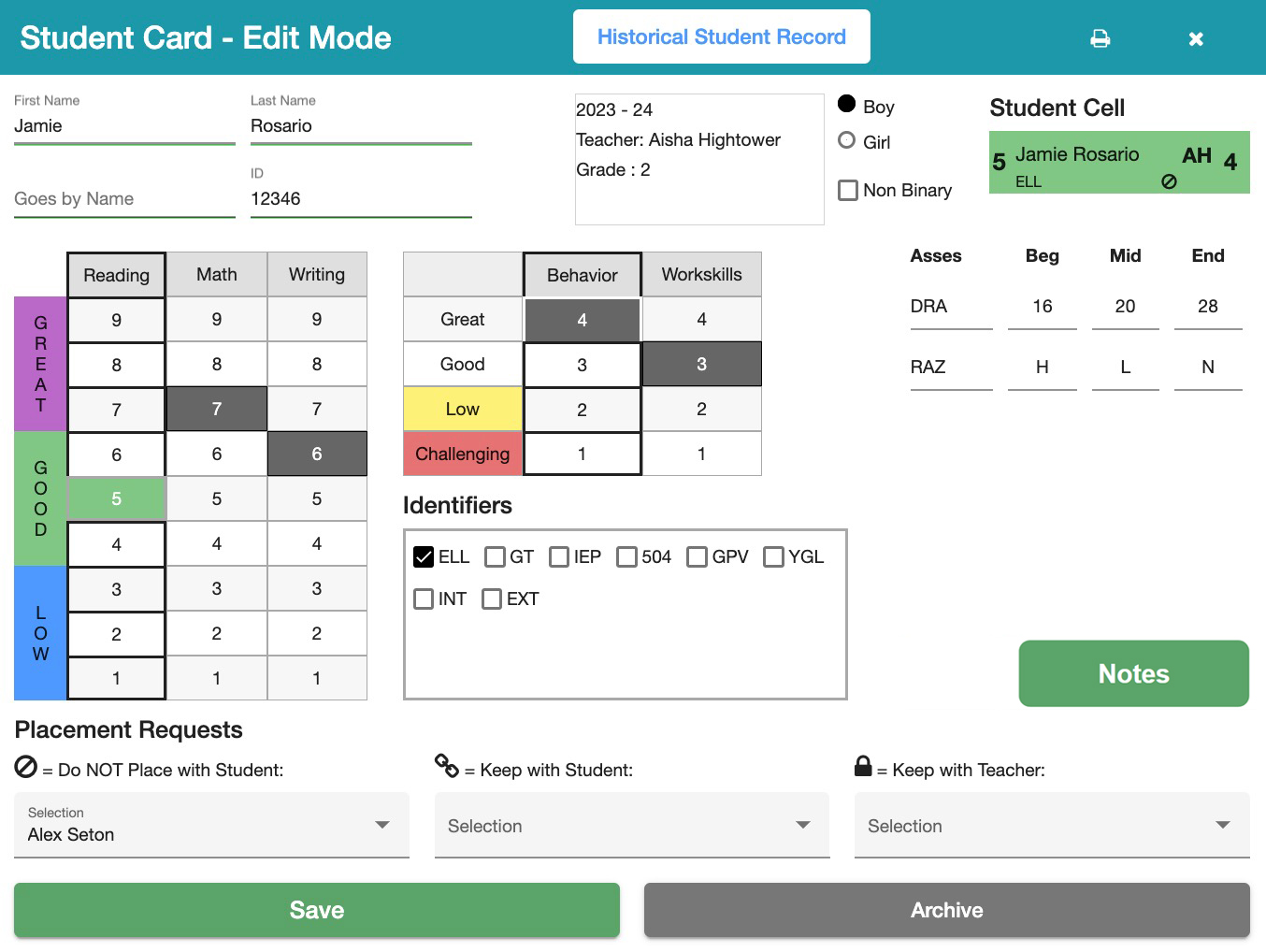 Step 2: Compose is Run Placing Students into Equitable Classes
View multiple data points using our filter and highlight options.
Fine-tune student placement by dragging and dropping Student Cells.
Placement requests are honored automatically.
"Class Composer is a game changer! No more colored index cards, post it notes and hours wasted on trying to balance class lists. If my staff loves it, so will yours. Trust me!"
Principal Kristen Schroeder
Shares how she went from 20 hours to 3 hours when creating class lists.
 Experience Class Composer in a Pre-Built Demo School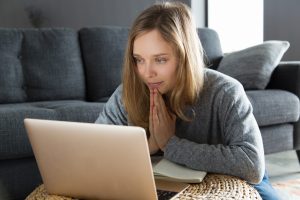 Any elementary teacher who has taught for any length of time knows the experience of having one of "those" classes. The class that is imbalanced with challenging behavior students, students…
Read Post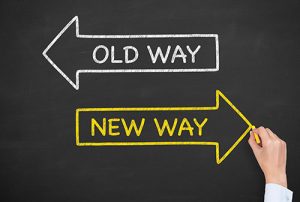 On March 15, 2022 the U.S. Senate passed the Sunshine Protection Act. This bill would make daylight savings time the new, permanent standard time which would end the twice-annual changing…
Read Post
At the elementary school where I taught for 13 years, we would have twice a year meetings called Data Days. Our grade-level team would meet with the principal, the literacy…
Read Post
"Our teachers have loved using Class Composer! It has made the process of creating balanced classrooms much easier with teachers able to work together remotely and retaining information from year to year. This is one program that my teachers demanded we use again!"
Are you ready to move away from sticky notes and paper cards ?