How the Challenge of Creating Balanced Classrooms Completely Changed My Career
This article was originally published on We Are Teachers April 20, 2017
Every year as a third-grade teacher, I eagerly looked forward to the fresh start of a new school year and a new group of students. While every classroom presented its own challenges, I was always hopeful for a group that was balanced academically and socially. Teachers are well-equipped to deal with the natural inequities, but creating balanced classrooms allows us to better meet each student's strengths, challenges, and personalities.
Despite my optimism and careful planning (more on that below), something was never quite right with the composition of my classes. When my teammates and I spoke, we'd start to question the inequities. Why did my class have so many identified low readers? Why did Liz have so many students with challenging behavior? How did Stephanie get most of the kids on IEP plans, while Jacqui got all the English language learners? We found ourselves asking year after year, "How did this happen again?"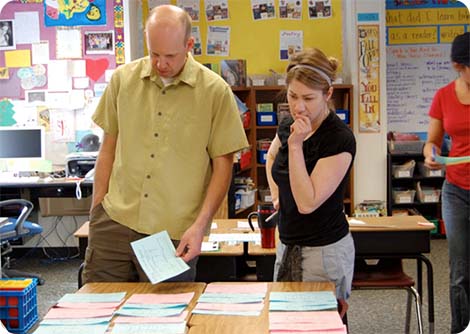 Creating balanced classrooms the old way.
At the end of each school year, most teacher teams spend hours poring over data points and observations to diligently create balanced groups of students for the coming fall. Mine was no different.
We made a card for each student, taking note of his or her academic and social/emotional strengths and challenges. Then we got down on our hands and knees and sorted them into groups—striving for balanced groups of gender, academic level, and special needs. We even took care to separate kids who we knew did not work well together.
The process was painfully inefficient. It felt like a game of Whack-a-Mole! We would move one student to fix an imbalance, which would just create another imbalance. Despite our best efforts, consistently creating balanced classrooms seemed impossible.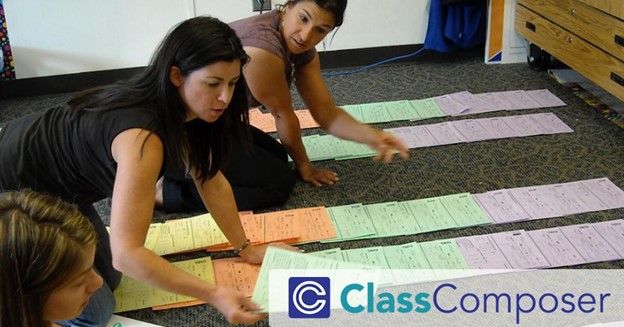 My problem becomes my passion.
After several years of this frustrating process, it finally dawned on me. There was simply too much data to account for manually. I began to wonder if a software program couldn't outperform scraps of paper and human error to improve the process of creating balanced classrooms.
I searched high and low for a software program that addressed the problem, but couldn't find one. As a self-professed technology geek, I started dreaming about the possibility of creating my own solution. That dream grew into an obsession. I found myself spending evenings and weekends consumed by research. I drove my wife crazy!
Then two years ago, I found a partner, quit my teaching job, and devoted myself full time to developing the software solution to creating balanced classrooms. It wasn't easy. There were many starts and stops; hours of conversation with teachers, administrators, and district representatives; visits to schools and trade shows; and a huge technical learning curve. But finally, after eight years of working and dreaming, Class Composer launched in March of this year.
Sometimes a small idea can make a big difference.
Looking back, I could have never predicted this career trajectory. While I absolutely miss my classroom and especially the kids, I'm proud that I was able to turn the challenge of creating balanced classrooms into both a learning opportunity and a tool that will have a positive impact on teachers and students.