Simplified Class List Creation
Simple to enter and view student information in one location.
Customizable identifiers.
Customizable assessment fields.
Notes.
Placement requests.
Include student images (optional).
Student Card "travels" up to next year's teacher.  Classroom teachers will have a quick summary of each student from the previous year's teacher to start the new school year.
Learn more:  Student Card & Student Cell Demo Video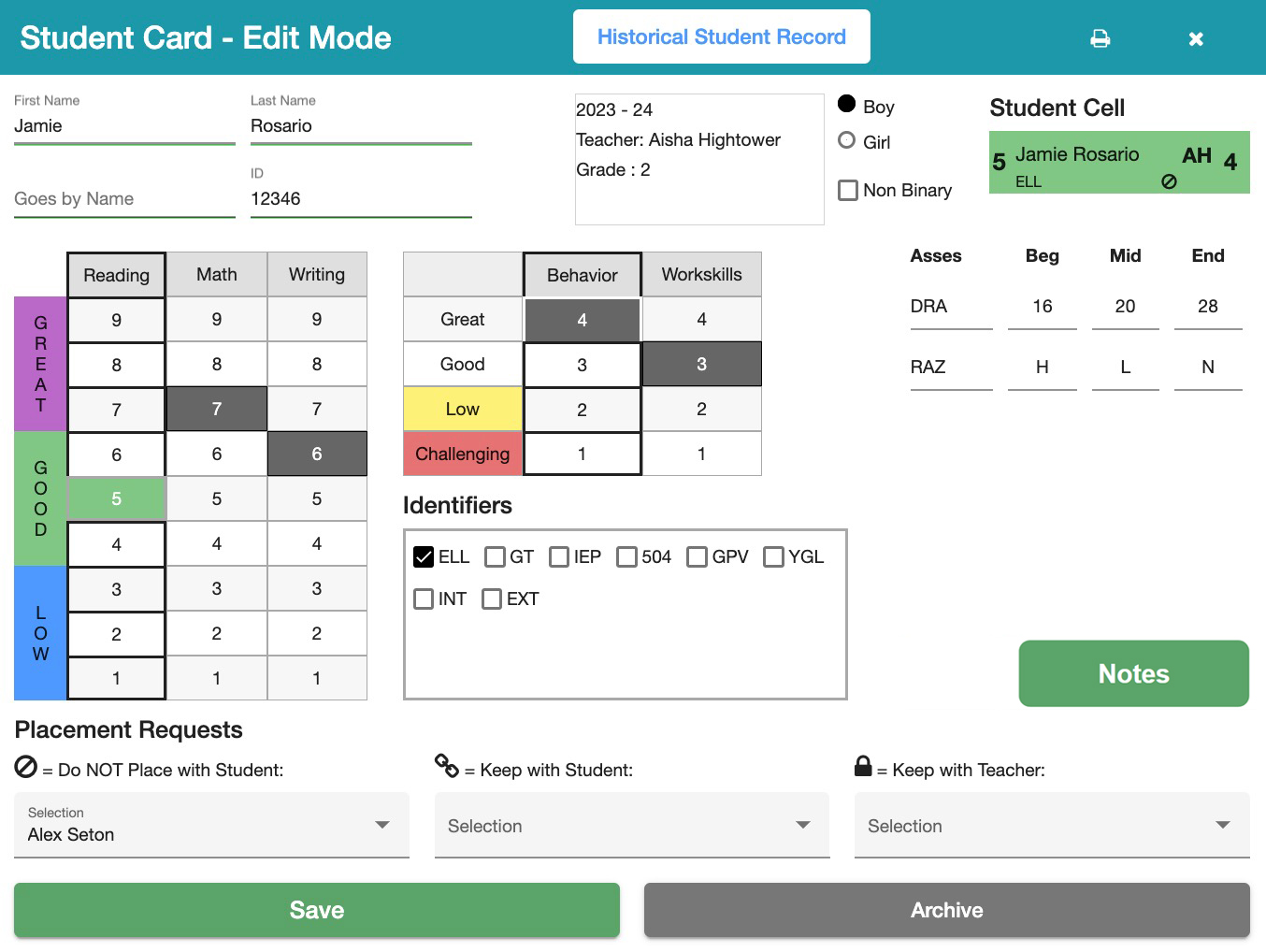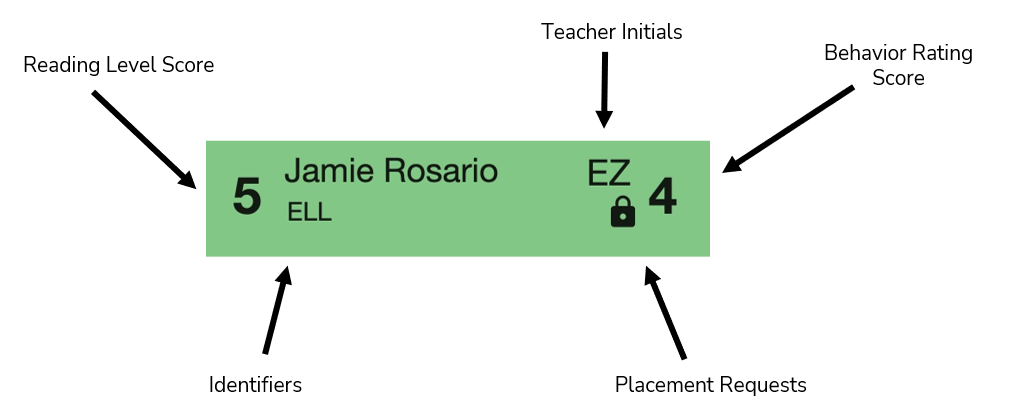 Condensed, summary view of the Student Card information.

Student Cell color is determined by the Reading score unless a 2 (yellow) or 1 (red) is selected for Behavior.
Learn more:  Student Card & Student Cell Demo Video
Our algorithm, developed by a Carnegie Mellon University Ph.D. mathematician, instantly creates balanced classes as a starting point on the Next Year Digital Data Wall.
Fine-tune student placement by dragging and dropping Student Cells.

Moving one student automatically updates the data table making it easy to see, and adjust, any potential inequities.

Placement requests are honored automatically.

Placement Requests can be overridden.

Use our highlight and filter options to view numerous data points clearly. 

Use our

Compose Settings

to cluster or evenly distribute identified students into certain classes for next year automatically. You can also choose a class to loop for next year.

Split/multi-age classes.
Learn more: Compose & Digital Data Wall Demo Video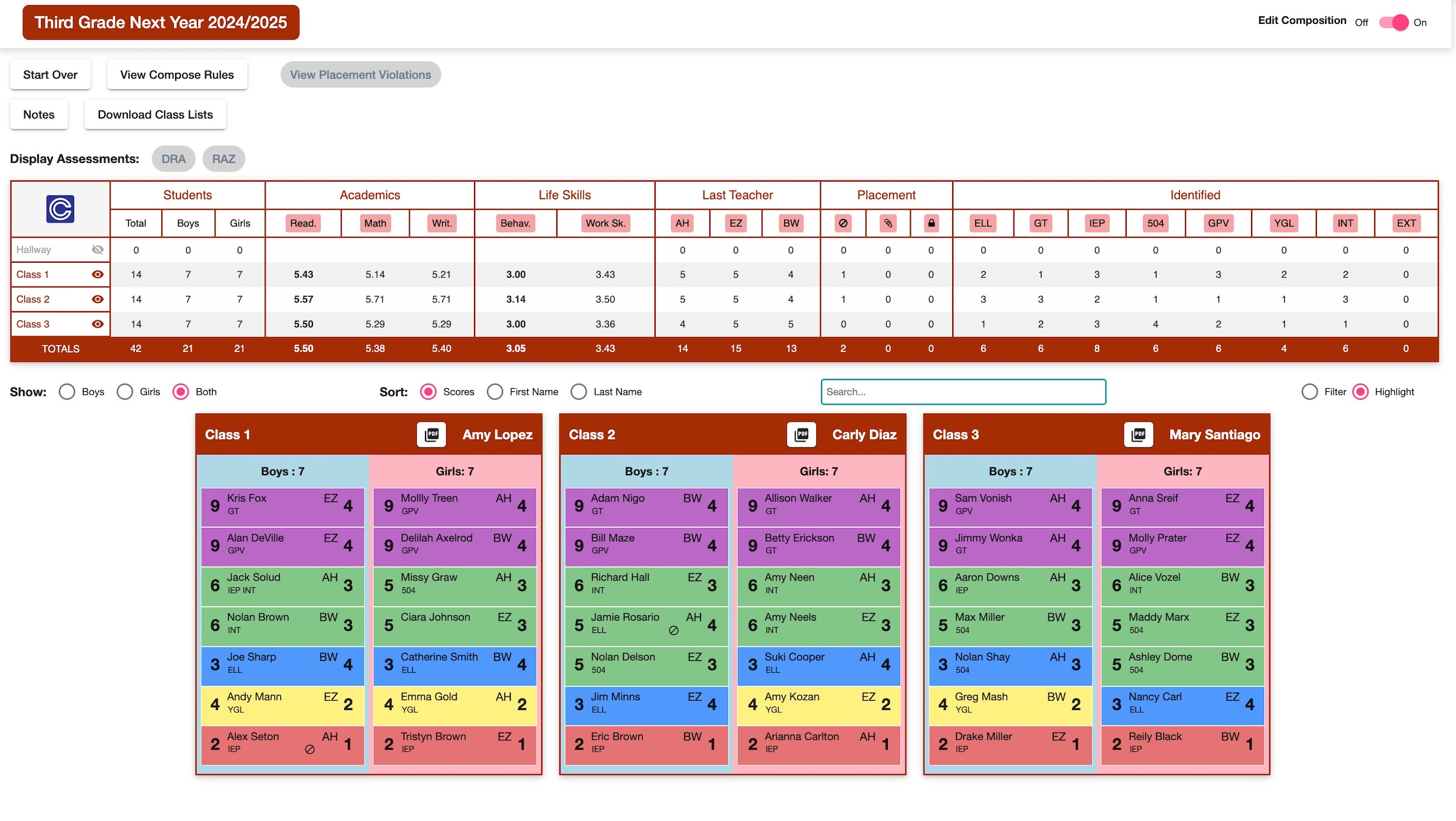 Import student rosters.
Import users (teachers)
Import all student scores.
Preselect Identifiers in bulk.
Class lists are downloadable in
a CSV format.
Print for Student Card.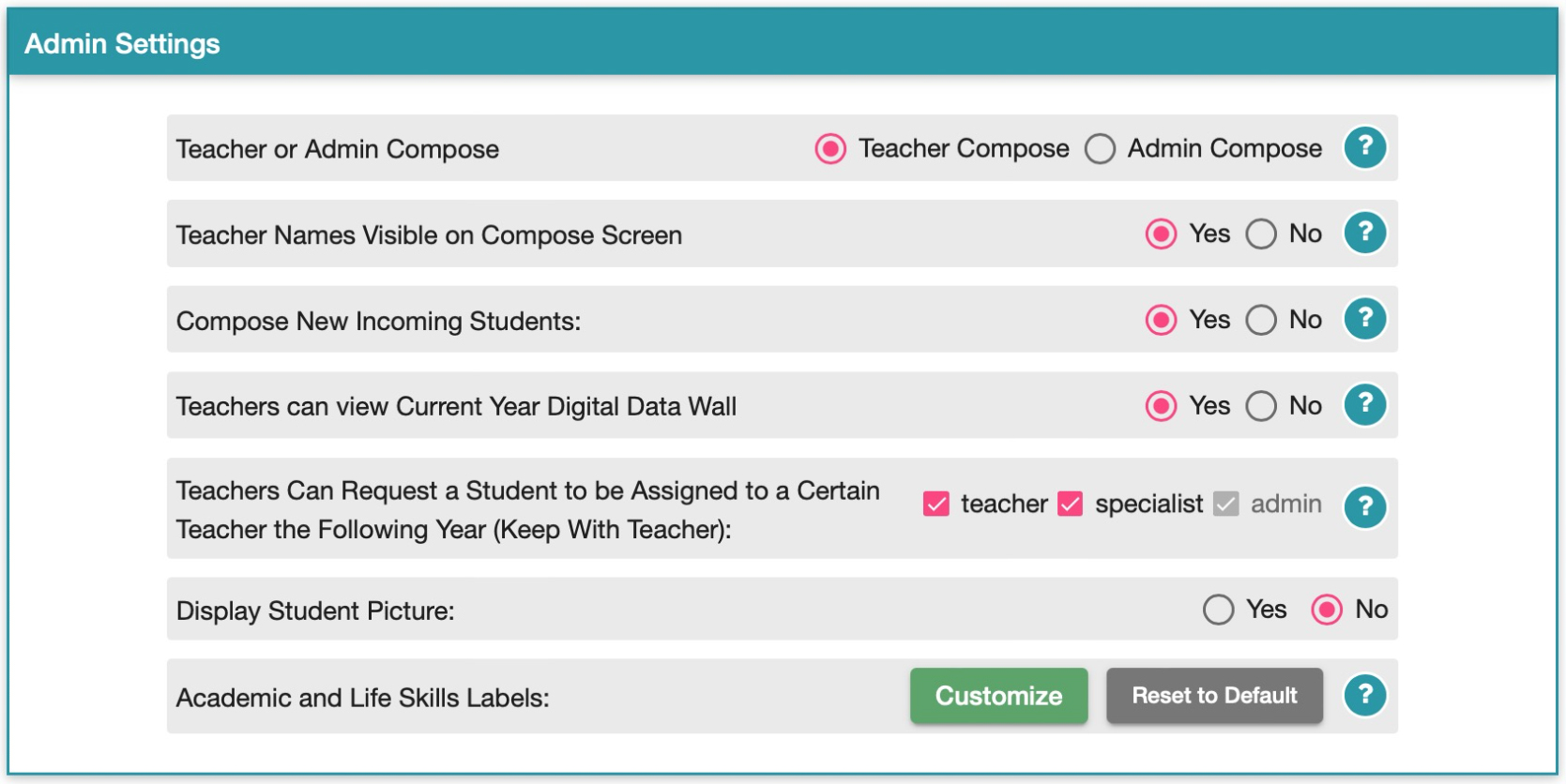 Manage user (teacher) permissions.  Choose the level of teacher involvement that matches your school's current workflow.

Customize Academic and Life Skills labels.
Historical Student Record
View individual student historical data simply.
Throughout the school year easily create:
Reading groups.
Project based groups.
Seating charts.
Are you ready to move away from sticky notes and paper cards ?